16th March 2023
Kent based training provider achieves high marks
Ofsted recognises award winning UK training provider, The Education and Skills Partnership Ltd (ESP), with a solid Good rating across the board.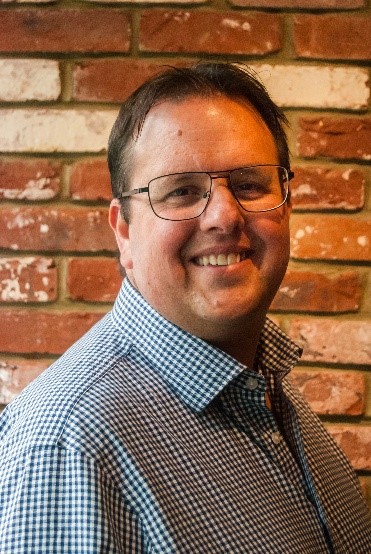 "We were delighted that Ofsted acknowledges the skill and effort of our team. It's a confirmation of the effectiveness of our personalised approach and what we are about" says Jason Hargreaves, co-founder, and Managing Director of ESP.  
The recent Ofsted report highlights: 
Highly experienced and qualified coaches who enable apprentices to develop vocationally relevant and up-to-date skills and knowledge quickly.

 

Nearly all apprentices and adult learners are well motivated to learn. They value the close support staff offer them.

 

The vast majority of adult learners and apprentices apply new knowledge quickly at work or develop skills they can use in future employment.

 

Coaches and tutors build on adult learners and apprentices' existing knowledge effectively when they introduce new ideas. Consequently, apprentices and adult learners incorporate new learning into their long-term memory securely.

 

Leaders and managers ensure that their adult learning programmes are sharply focused on meeting the employment needs of disadvantaged adults in local communities.

 
Apprentices and adult learners receive useful careers information, advice and guidance that helps them to plan their next steps.

 

Adult learners and apprentices feel safe. Staff teach them how to stay safe, including when they are online. Adult learners become familiar with safe practices within the construction sector.

 
ESP showed commitment to learning that "sticks", through their professional coaching team providing both learners and employers with the invaluable ongoing support to plan the next steps in their careers and growing their talent base respectively. 
The learners can quickly apply newly learned knowledge at work, develop transferable skills, and are motivated. Their learners and clients truly value the close support ESP provides, which lives up to the ESP ethos that 'no learner is left behind'. 
ESP remains focused on supporting disadvantaged adults in local communities through continued work with the Greater Manchester Combined Authority and Department for Work and Pensions in identifying local skills shortages in industry, and matching these with people looking for employment.  
Karen Tucker, ESP's Head of Apprenticeships and Ofsted Nominee states: "We believe that learning can be transformational not only for individuals looking to kick start or future-proof their careers, but also for employers looking to develop the talent of tomorrow
.
"
ESP assists clients, including The Estée Lauder Companies Inc, BT, Wayfair, First Bus, the NHS, Premier League football clubs, local authorities and small business enterprises throughout the UK.  
Both directly and through college partnerships, ESP delivers funded training solutions via the European Social Fund, the Adult Education Budget, the Free Courses For Jobs, the Apprenticeship Levy, and commercially to enable employers to build their talent pipeline, and for learners to upskill, at little or no cost.  
Recently ESP has been appointed by The Institute of Telecommunications Professionals as its Partner of Choice, for niche telecommunications, technology and other apprenticeship programmes. 
"
We are rightly proud of our fabulous team, learners, clients, and partners"
, concludes Jason. 
Employers seeking advice on accessing funding for training, and for solutions to bridge current skills gaps, may contact the team at ESP on 01233 632111, by email at enquiries@esp-ac.uk or visit esp-ac.uk for more information. 
For interviews or further information please contact
Alison Spratley
Marketing Manager
The Education and Skills Partnership
T: 01233 632 111
E: alisons@esp-ac.uk
W: esp-ac.uk
Related Posts
nathans
August 25, 2023
nathans
August 11, 2023