Leaving the armed forces might seem like a daunting prospect, but it's important to remember that you are not alone in this new, exciting phase of your life. After you exit the service, there is a support system in place to help you find new education, training, and job opportunities. Learn more about all the help available to veterans and how to access it.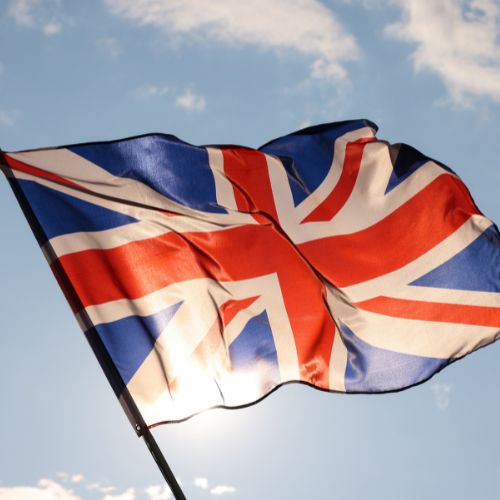 You will have some great, transferable skills from your time in the armed forces. So, whether you want to transfer your skills into a similar career or start in a completely new industry, there is help out there to get you to where you want to be. There is a range of options to get you into the civilian workforce and you may be able to get government funding to help you pursue learning opportunities.  
What will you gain from training?
Training is a vital part of re-establishing yourself in a new career when leaving the forces. Let's take a look at just a few of the reasons why it's essential for veterans to gain education and training. 
Working out how to transfer your skills.

While you receive extensive training in the service, it's important to adapt and transfer these skills to civilian contexts. You may not realise what skills you actually have or how to apply these. Training helps veterans identify the transferable skills they possess and bridge any gaps necessary to excel in a civilian career. 

 

Enhance your employability

.

By acquiring additional

training and qualifications

, you're actively enhancing your employability. Targeted training programmes can help veterans acquire industry-specific knowledge and skills for thriving industries to make them more attractive to potential employers. This will also increase your chances of securing a fulfilling, well-paying position.

 

Explore what new career you would enjoy.

Training also provides a great opportunity for professional growth and career advancement. It allows you to pursue your professional interests and explore new fields, all while gaining experience in

emerging industries

or the chance to specialise in one you're already interested in. 

 

Gain the skills they don't teach you in the military.

You can also find support that is focused on softer skills needed to get you into civilian life – not just adapt to a new work culture. By taking part in programmes specifically designed for armed forces veterans, you'll get help navigating things like opening a bank account, writing a CV, matching your skills to the workplace and where you can go to find more help. From understanding current workplace etiquette to developing practical communication skills, these programmes facilitate a smooth integration into civilian work environments.

 
Access support 
ESP is a forces friendly employer and has pledged and signed the Armed Forces Covenant and is currently a Silver Award Holder.  
1. Veteran Support Group 
At ESP, we know how much potential veterans have and we recognise your unique needs. We're proud to offer ongoing support that goes above and beyond in our quest to support our veterans. This support includes access to resources, career counselling, job placement assistance, and mentorship programmes. One such resource is our Veteran Support Group. 
Nearly 30% of our own staff are either reservists, veterans, or spouses of active service personnel, so this is a matter close to our hearts. The services we offer include skills matching and identifying skill-enhancing courses, CV writing, job shadowing, and more. The support doesn't end once you're placed in a position either, we provide aftercare support and mentorship from other ex-military or reservist staff members
Jason Hargreaves, co-founder, and Managing Director of ESP
For further details contact ESP's Veteran Support Group on 01233 632 111 or email veteransupport@esp-ac.uk.  
2. Find ESP training on ELCAS 
To facilitate access to learning resources, ESP is registered on the ELCAS (Enhanced Learning Credits Administration System, training provider ID 11388), the armed forces e-learning platform. This is a centralised hub for veterans to explore available courses and training programmes. If you're looking for a little more support, you can directly reach out to ESP to discuss your learning needs and receive personalised guidance on the courses that best match your skills and aspirations. 
3. Funding Your Training
The Enhanced Learning Credits Service (ELCAS) helps those who served or are still serving to make the transition to civilian life easier through financial support towards a recognised qualification. If you partner with ESP on your learning journey, we offer an additional 20% discount on relevant courses.  
Here's how you earn your Enhanced Learning Credits (ELC) – after four years of service you will have accrued £1,000 and after eight years that goes up to £2,000. If you have served between six and eight years you may be able to aggregate all three lower tier claims together, subject to meeting the qualifying criteria in JSP 822. You can use these credits while still in the service, but they're available to you for up to ten years after leaving the forces.  
Some things to keep in mind: 
You can only claim your credits once per calendar year, but you can make up to three claims in total.

 

ELCAS funding can only be used toward courses that will lead to a

level 3

NVQ or higher and are recognised qualifications on the National Qualification Framework. 

 

You must be registered and have accrued sufficient service before submitting your claim. 

 
This £2,000 credit is designed to be put towards upskilling new veterans. You may already possess a wealth of qualifications and experience that would make you a good candidate for different career options. There are short, focused courses to refine your skills or explore new fields of interest. ESP offers a wide range of courses to choose from to enhance your skill set. Current listings on ELCAS include: 
leadership and management  

education and training 

quality assurance of assessment process and practice   
These will equip veterans with industry-specific skills, increasing your employability in your desired fields. 
How we can help you take the next step forward 
The Education and Skills Partnership is a multi-award-winning national training and education provider, specialising in apprenticeships and government-funded support for a range of sectors. We have region-specific partners that allow us to help our learners reach their full potential, progress in their chosen industry, and meet their individual career development goals.  
We are passionate about helping veterans succeed. ESP's commitment to the armed forces community is demonstrated through our recognition as a badge holder for the armed forces covenant, with aspirations of achieving gold status.  
From pre-employment and apprenticeships to short courses and learner recruitment, we engage in each step of the process, delivering training that is tailored to suit the needs of each learner and employer. 
To find out how we can help you on your journey to return to work, get in touch with us today. 
Related Posts
nathans
August 25, 2023
nathans
August 11, 2023